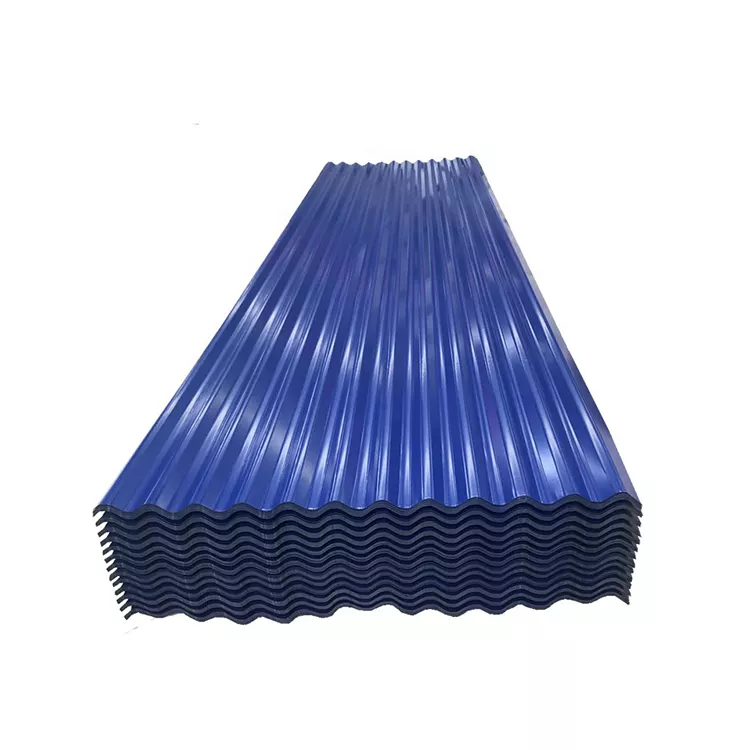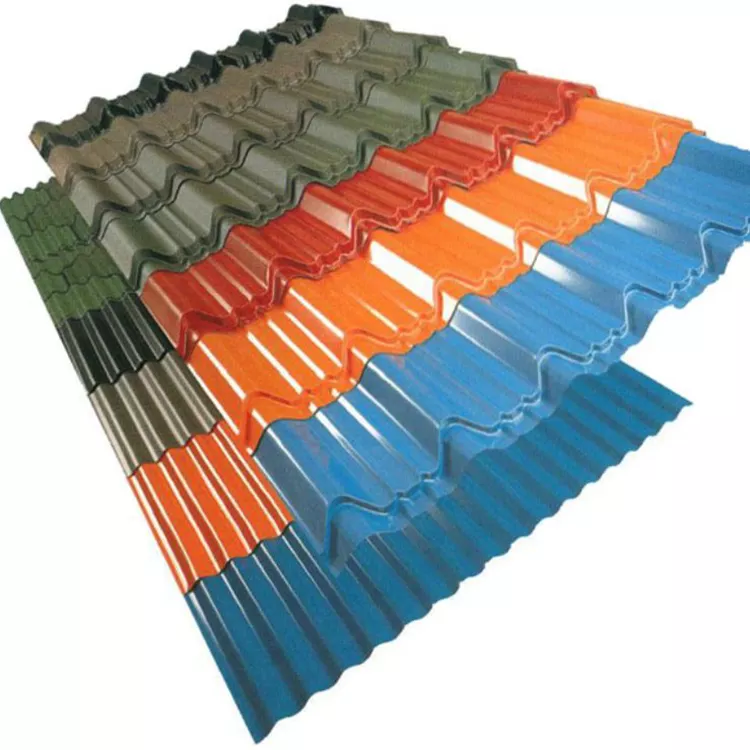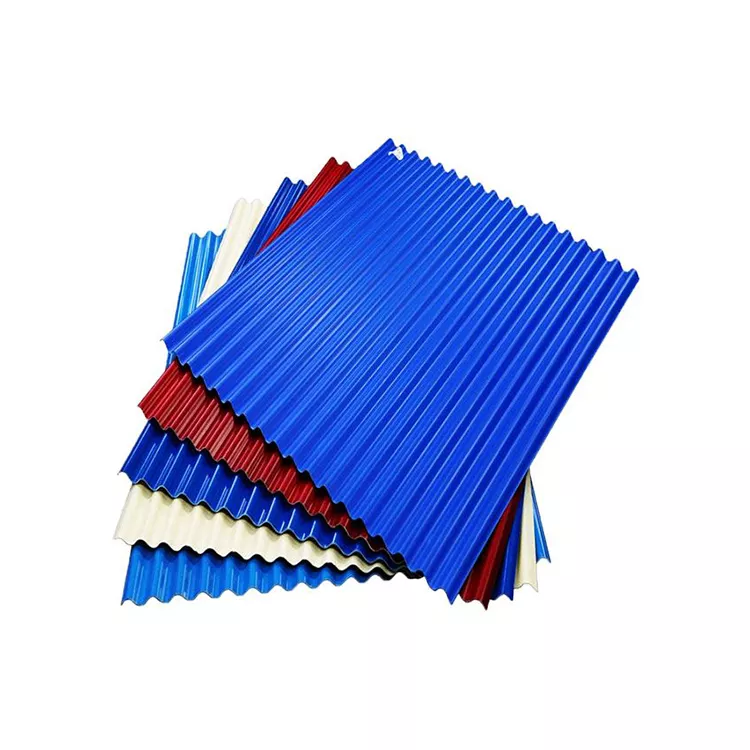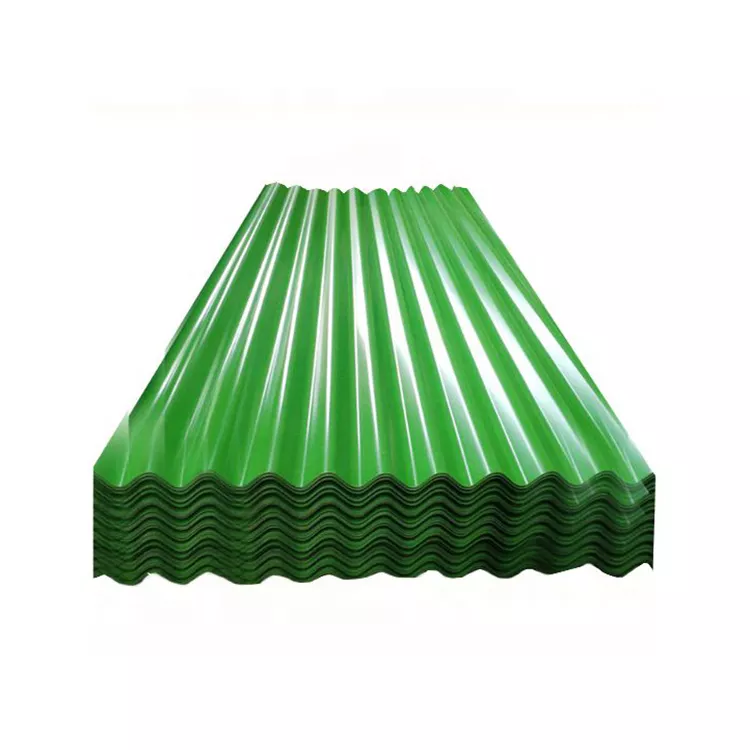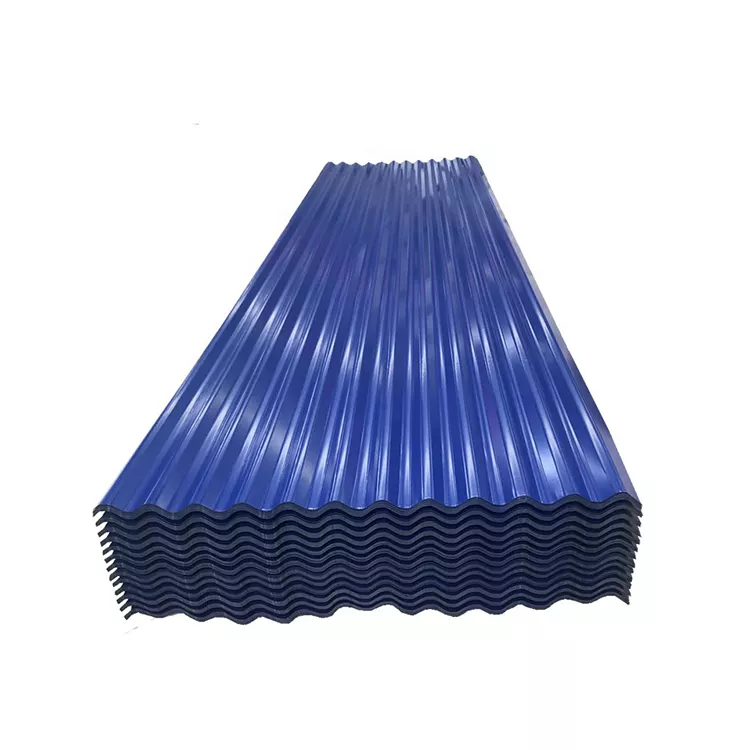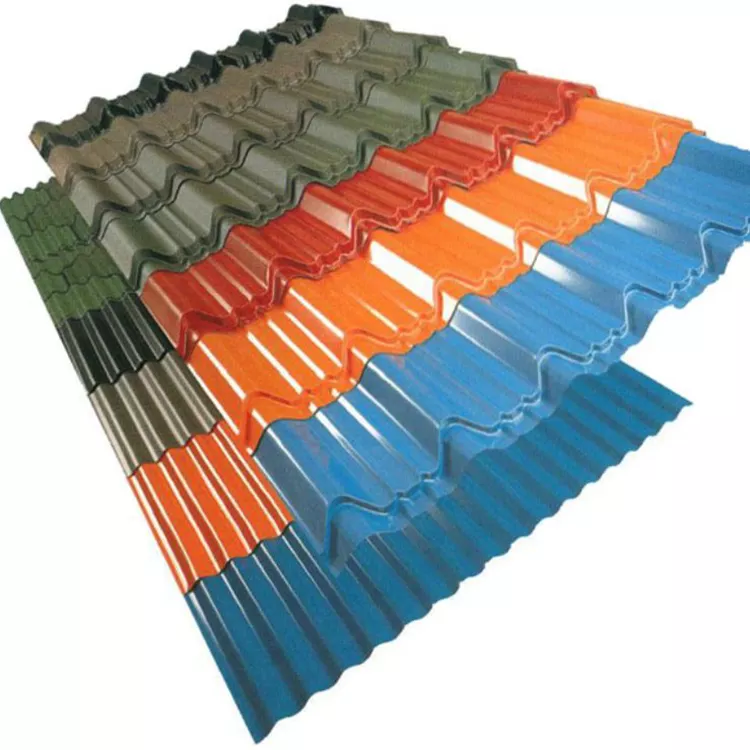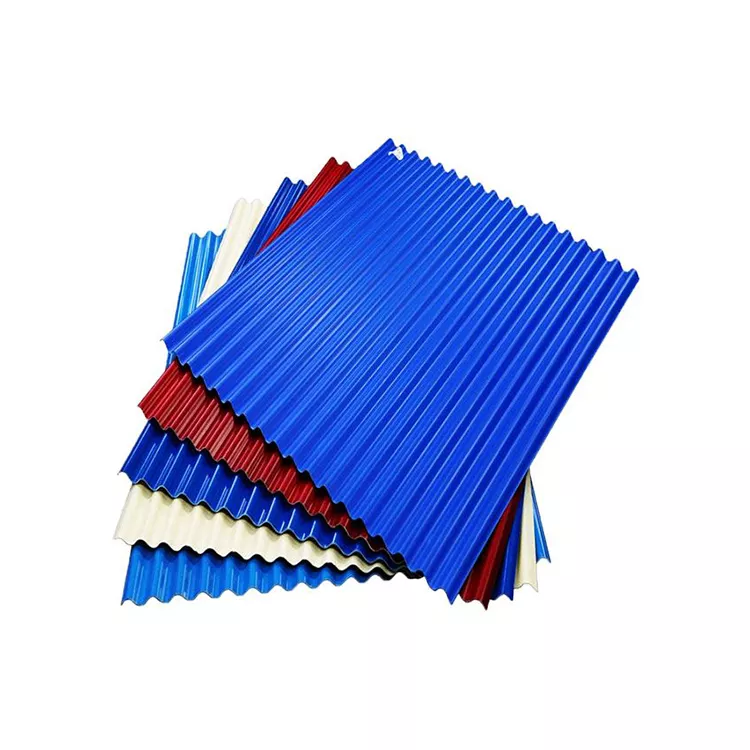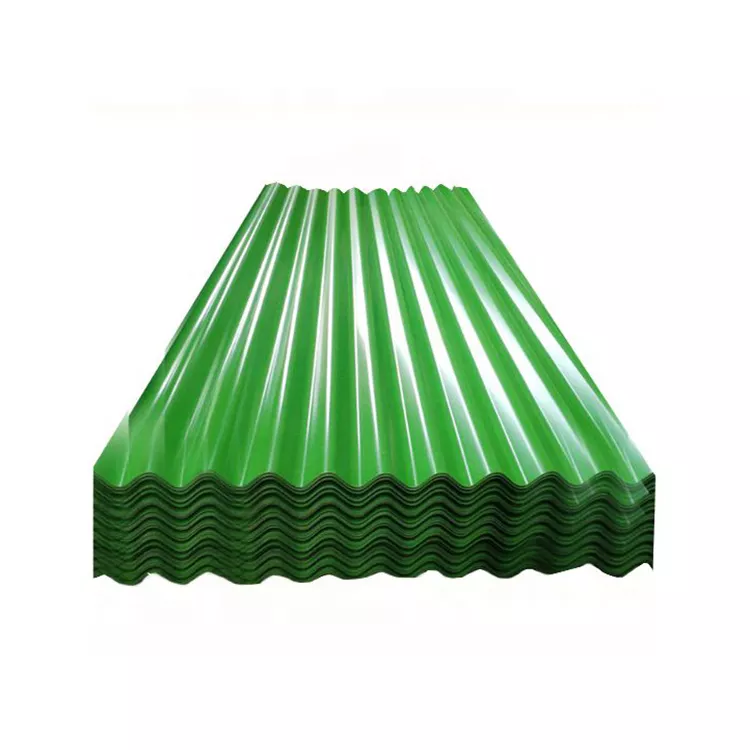 Galvanized Roofing sheet
---
We owned the complete production technique and related equipment for coking,sintering, iron, steel, steel rolling etc, also including the related energy source power system. Meanwhile, we have reached the production techniques completeness and systematicness at the modern steel industry.
Galvanized corrugated steel sheet is also called galvanized sheet or white iron sheet: it is a cold-rolled continuous hot-dip galvanized sheet and strip with a thickness of 0.25 to 2.5 mm. The surface of the steel plate is beautiful, with block-like or leaf-like zinc crystal patterns, and the galvanized layer is firm and has excellent atmospheric corrosion resistance. At the same time, the steel plate has good welding performance and cold forming performance. Compared with electro-galvanized steel sheet, hot-dip galvanized steel sheet has a thicker galvanized layer and is mainly used for parts requiring strong corrosion resistance. Galvanized sheet is widely used in construction, packaging, railway vehicles, agricultural machinery manufacturing and daily necessities.

---
Galvanized corrugated sheet generally refers to galvanized corrugated steel sheet. Galvanized corrugated steel sheets are cold-rolled continuous hot-dip galvanized steel sheets and strips with a thickness of 0.25 to 2.5 mm. It is widely used in construction, packaging, railway vehicles, agricultural machinery manufacturing and daily necessities.
| | |
| --- | --- |
| Standard: | AiSi, ASTM, bs, DIN, GB, JIS |
| Grade: | DX51D+Z |
| Place of Origin: | Shandong, China |
| Model Number: | 0.2-1.5mm |
| Type: | Steel Plate, Hot-Galvanized Steel Sheet |
| Technique: | Cold Rolled |
| Surface Treatment: | galvanized |
| Application: | construction |
| Special Use: | wear resitant steel |
| Width: | 100-1250mm |
| Length: | as requirement |
| Tolerance: | ±1% |
| Processing Service: | Bending, Welding, Decoiling, Cutting, Punching |
| Delivery Time: | 14 Days |
| Product name: | ASTM Q345A galvanized corrugated roofing sheet for house |
| Material: | ASTM/AISI/SGCC/CGCC/TDC51DZM/TDC52DTS350GD/TS550GD/DX51D+Z Q195-q345 |
| Zinc Coating: | 30 g-275g |
| Certificate: | MTC |
| Surface: | Galvanized Coated |
| Packing: | Standard Sea-worthy Packing |
| MOQ: | 25 Tons |
| Payment term: | 30%TT Advance + 70% Balance |
| Technology: | Cold Rlloed Galvanized Sheet |
| Delivery time: | Within 15 Days |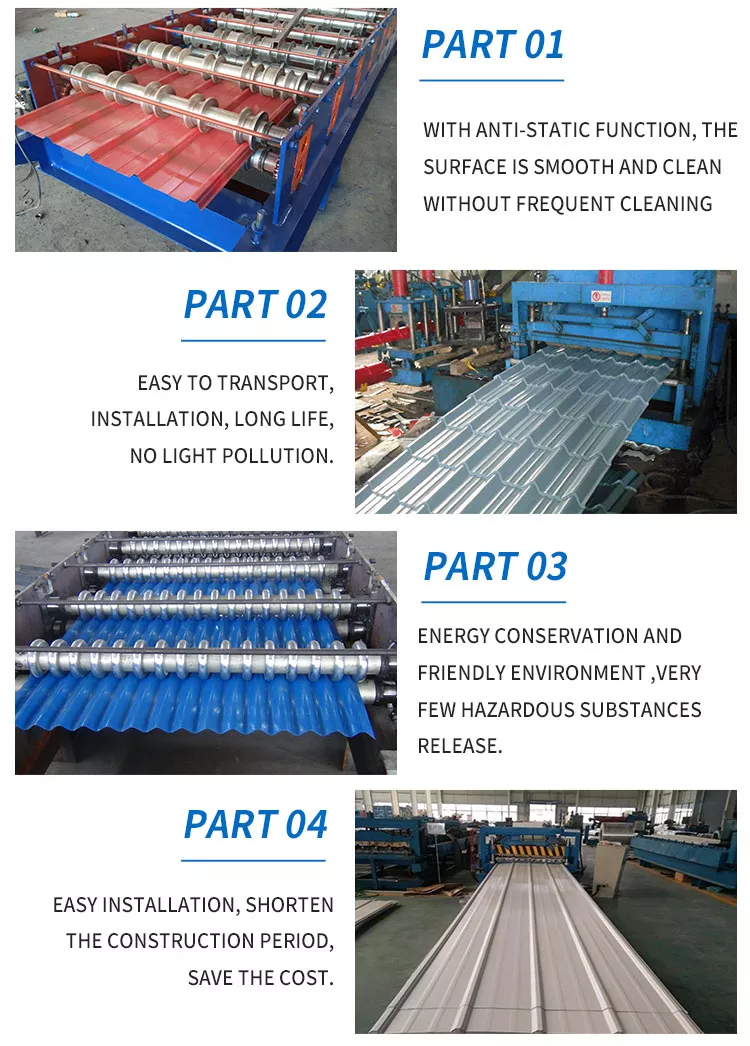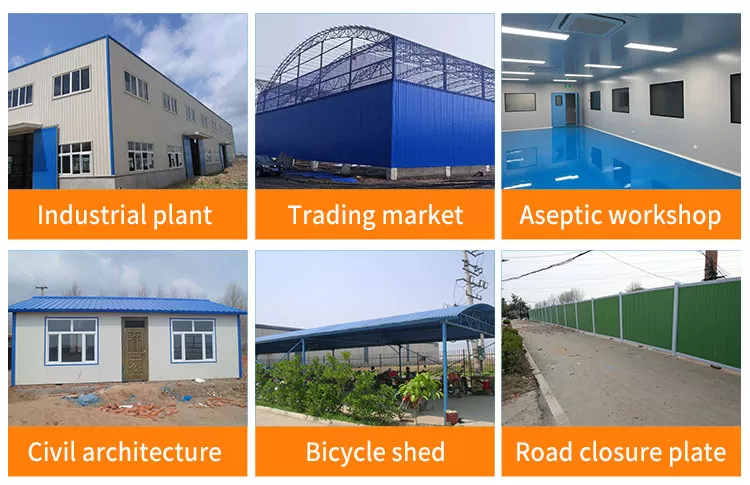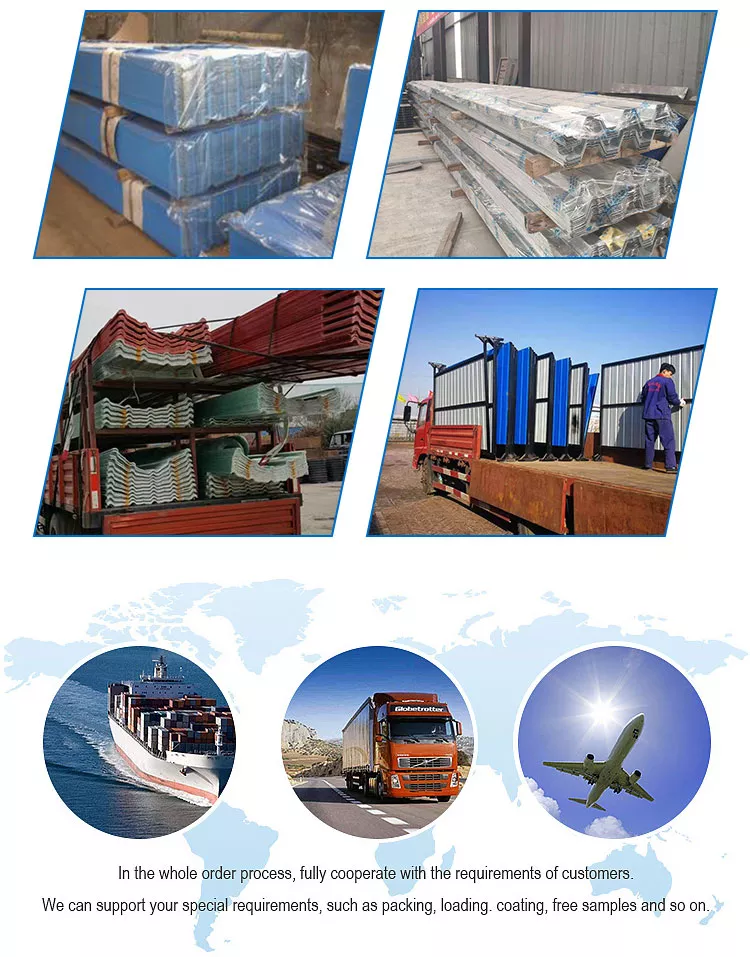 FAQ
Q1. Are you a factory?
A1. Yes, we are indegrated with industury and trade.
Q2.What is the minimum quantity of your order?
A2. It depends on the size and number of products.
Q3.Can you provide samples?
A3. Samples are available,freight payable.
Q4. What are your company's main products?
A4. The main products are aluminum, aluminum zinc plating, color coating galvanized, galvanized, etc.
Q5. How do you control quality?
A5.All products supplied by the company are produced in strict accordance with relevant product standards, and the products are tested by relevant instruments and experimental equipment before they are delivered.
Q6. What are the advantages of your company?
A6. We have a large number of professional technical personnel, more competitive prices than other steel companies and the best after-sales service.
Q7. How many coutries you already exported?
A7.Exported to more than 50 countries mainly from America,Russia,UK Kuwait,EgypTurkey,JordanIndiaetc.
Please enter your message and we will contact you as soon as possible!
---
Get a Free Quote
---
To: Shandong Weiyi Metal Products Co., Ltd.
---